Driving the pony pair to win the Dutch National Championship!
Contrary to the previous year (see Full speed), it was overcast and rainy this time.
Menwedstrijd Tilburg. Augustus 2008. Tilburg, Netherlands.
Canon EOS 300X, Sigma 28-135, negative: Fuji PRO 400H. Shot in Tv mode, shutter speed was 1/4s or 1/6s. Post-processing: retouch (imperfections on negative), saturation, crop.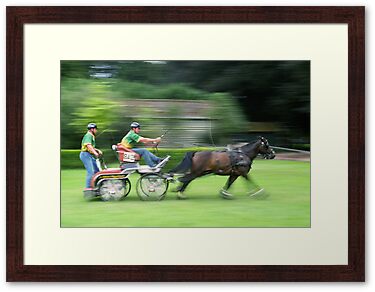 Twin photo to the Full speed 2: