The Libran is represented by the scales, a mark of their love for balance and harmony. As a partner they loathe conflict, prefering instead to resolve through compromise and understanding. Their personality can also suprise however as they sway between the modest and calm, and sudden temperaments or overenthusiasm. Overall they can be quite caring and they love to talk, making them great listeners and conversationalists. – © Leni Kae
Original work of Leni Kae (dip Colour Therapy), Copyright 2009 All rights reserved. Permission is required for use of this image.
Visit Artist Website for more info
Original work (framed) available for sale, lenikae@gmail.com for enquiries or bullk orders.
Print Sample: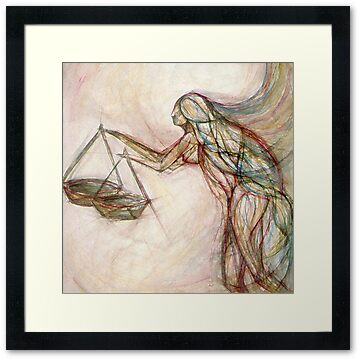 Card Sample: