FEATURED in Everything special to you! group on 7/09/11
FEATURED in HDRI (No Holds Barred) group on 7/13/11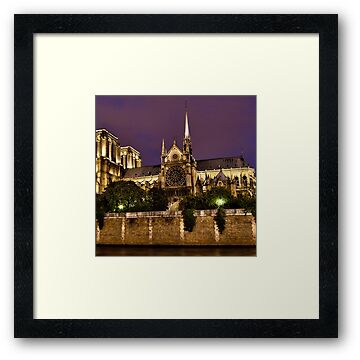 Notre Dame de Paris, also known as Notre Dame Cathedral, is a Gothic, Catholic cathedral on the eastern half of the Île de la Cité (is one of two natural islands in the Seine within the city of Paris).
Canon XTi, Canon EF-S 10-22mm
f/9, ISO 100 @14mm
1 shot HDR processed in Oloneo. Editing in Photoshop CS5
5/12/2010
History of Notre Dame:
..Maurice de Sully, bishop of Paris, decided to build a new cathedral for the expanding population, dedicated to the Virgin Mary. Although construction started in 1163, it was not completed until roughly 180 years later in about 1345. Built in an age of illiteracy, the cathedral retells the stories of the Bible in its portals, paintings, and stained glass.
During the Commune of 1871, the Cathedral was nearly burned by the Communards.