(Digital Illustration / Painting )
The Phoenix is a legendary mythical bird that appears in one form or another in the lore of multiple ancient cultures such as in Egyptian, Chinese, Persian, Greek, Roman and Phoenician tales to name a few. The phoenix at the end of one life cycle builds a nest that bursts into flame, consuming both the bird and nest in fire and reducing them to ashes. From these ashes a young phoenix or egg emerges, renewed and reborn to live once again. Considered benevolent, sacred, and magical, it was often depicted as a beautiful and powerful bird, a fire spirit, a free spirited being who was an allegorical or symbolic embodiment of the concepts of beauty, virtue, triumph over adversity, resurrection, rebirth, immortality and renewal. The word 'Phoenix' is derived from the Greek word for 'red', which also associates it with the Sun.
Tshirts & Hoodies:
Stickers: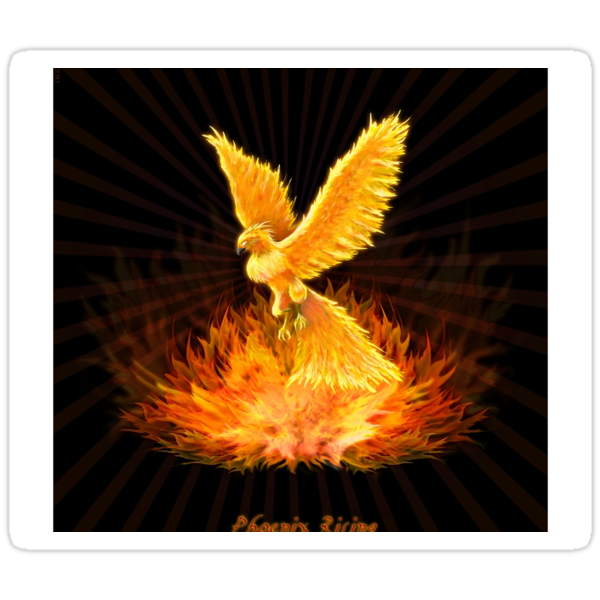 *************************************************
This artwork was created last year for my brother towards the end of his time in the hospital. It was meant to be a reminder to him of his strength, perseverance and endurance as well as a symbol of hope and possibility for his future.
I've decided to publish this piece in his honor. I also post this as a tribute to everyone who has been through hard times out there who are on the path of being 'reborn' and rising to new heights with the hard fought wisdom in hand that comes from struggling and enduring…
To you i say~
Rise, phoenix.
Rise.