The word peace is written 231 times in the Bible. I think it must be important to God. God gives those who believe in Him a " peace that transcends all comprehension" (Phil. 4:7), peace that is " not of this world." Peace – that inner experience and knowing that "all will be well" even in the midst of hardship, trials or upset.
_ I wonder what the world would be like if the peace of God made room in the hearts of those who believe and changed them undeniably such that they could not help but extend peace to others._
This is the fourth work in my minimalist series "The Unseen".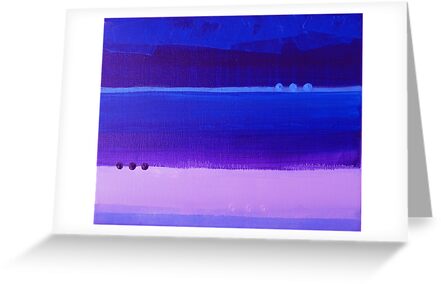 8 x10 acrylic on canvas
Featured in If It Doesn't Belong
Featured in Water Media
Featured in Art with Meaning
Top 10 Finish in Painter's Universe "Find Inner Peace" Challenge
Featured in Painter's Universe