Features:
12/20/10 ~ Welcome Pennsylvania
11/24/10 ~ Nature In Its Entirety
11/21/10 ~ Along the Rural Road
This one's for Sneffy ~ nature lover! The one that got away from the pheasant hunters! While taking pics with friends in rural Pennsylvania, we came upon a beautiful Pheasant along Mahantongo Creek Road near Pillow, PA.
This image is a blend of an old painting created in Corel Painter, and an HDR image (40% opacity) from Photomatix Pro. 3 exposures, -2, 0, +2
Canon Rebel Xsi, 55-250 lens
F/8, ISO 200, spot metering
Taken on 11/20/10 on a roadtrip with Sneffers (Shelley), Sharon, and a friend Jeffers!
"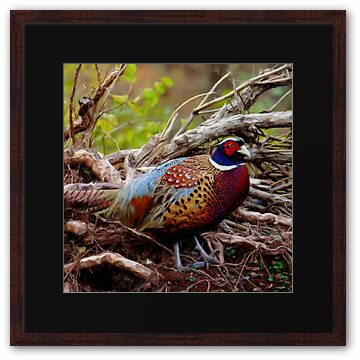 ":