WN watercolour on 300g smooth hot pressed Arches 100% cotton rag watercolour paper. Original 280×200mm.
Plumed Whistling Ducks are commonly found near water, however unlike many ducks they feed by cropping grass on land. I've been fortunate to regularly encounter flocks in the wild throughout Queensland.
This painting was commissioned for a colleague who studies the ecology and epidemiology of these ducks in the field.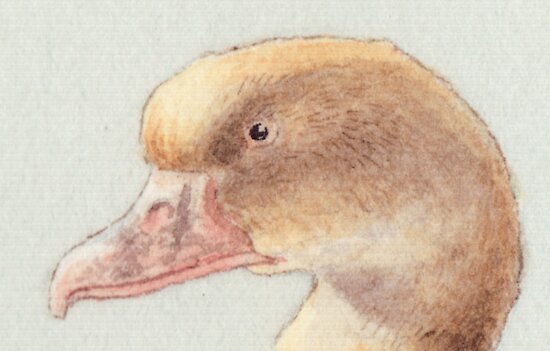 Work in progress: ducks were fully masked, and ground was masked and washed alternately in roughly six layers, building the depth of wash. Ducks were later painted individually, with multiple layers of pale washes, alternating with fine brushstrokes. Foreground was toned down and shadows were added.