Black ink and WN watercolour on 300g smooth hot pressed Arches 100% cotton rag watercolour paper. Original 280×220mm.
The agility and strength of these little birds is amazing. Somehow he was still able to fly with a singing cicada the same length as him in his beak.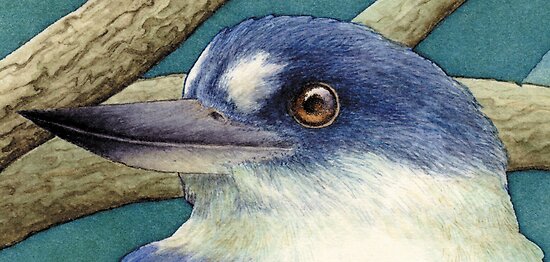 Work in progress:
Foreground branches and bird were masked, followed by a wash with chromium oxide green and prussian blue. I used wet in wet to get a mottled effect with this wash. Background branches were masked, followed by a second plain wash with prussian blue. Masking fluid removed and details added to bird and branches.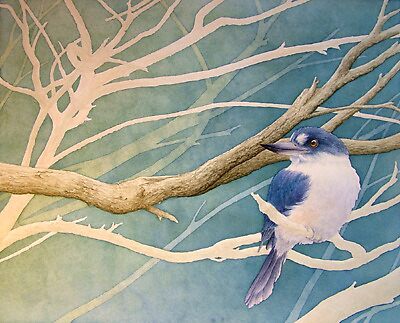 Many thanks to my wonderful mother for her infallible advice on how to tie the bird to its environment. Also thanks to J. Walker for her suggestions regarding the correct use of masking fluid to avoid surface residues.