Black acrylic ink and watercolours on Arches 300g hot-pressed watercolour paper. Original size 6 × 4 inches.
Frogs are in the midst of a mass extinction crisis,







Corroboree frogs are one of Australia's most endangered frog species. There are now less than 50 calling adults in the wild (Kosciuszko National Park), and their populations have rapidly declined in recent years largely due to the globally devastating amphibian fungal disease, chytridiomycosis. "It is the worst infectious disease recorded among vertebrates in terms of the numbers of species impacted, and its propensity to drive them to extinction" (ACAP, 2005).
Several centres around Australia are breeding and/or growing the frogs for reintroductions to the wild (including Taronga Zoo, Sydney, and The Amphibian Research Centre, Melbourne, with support from Snowy Hydro Ltd and the Department of Environment and Conservation NSW), however further research is needed to improve reintroduction success because the disease is still present. The frogs are 20-30mm (ie, 1in) long when fully grown, and they take five years to reach sexual maturity.
To find out more about these frogs, and what you can do to help, please visit:
Corroboree Frog Trust
Project Corroboree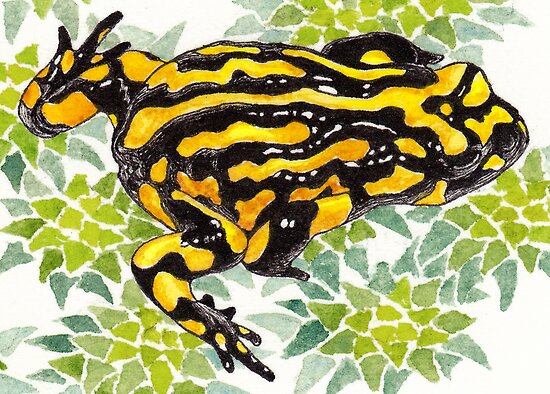 See the work in progress for this picture: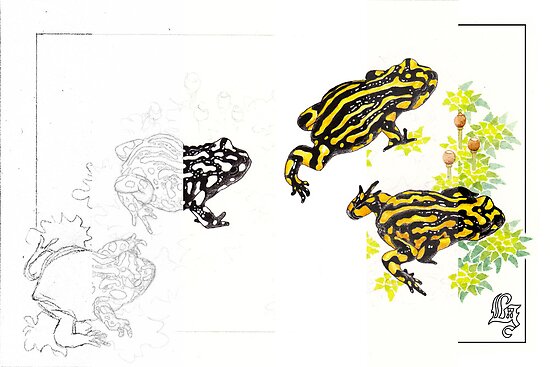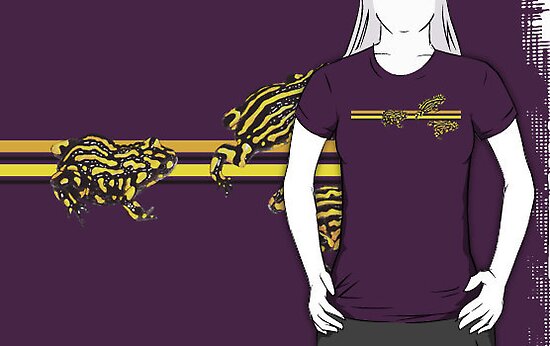 Also available as a single frog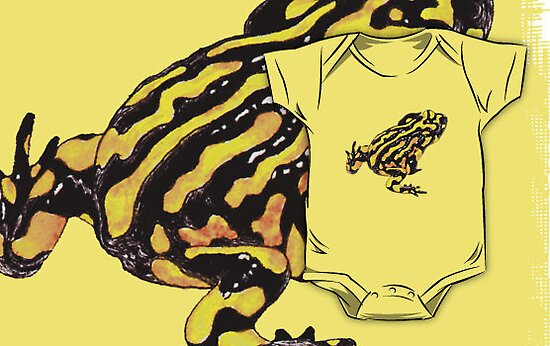 Featured in "Miniature Art", 7th June, 2010