BEST VIEWED LARGER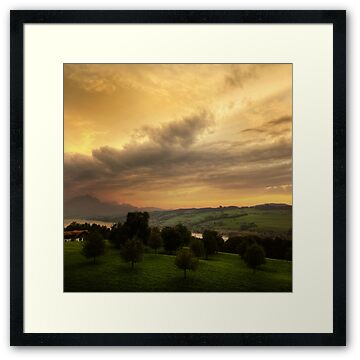 An hdr shot of a violent storm cell moving in. Taken Thursday evening, 18th, August from the foothills of Mt Rigi, Switzerland.
*Photographs taken with Nikon D7000, 10-20mm Sigma lens @ 16mm, f/5, 1/200sec, iso100, handheld. HDR's created from 3 bracketed exposures (-2,0,+2), tonemapped in Photomatix. Final processing in PS CS4 & additional plug-ins.
Image added on 27th of August, 2011
Check out the PANORAMA version HERE.


Others you may like: