BEST VIEWED LARGER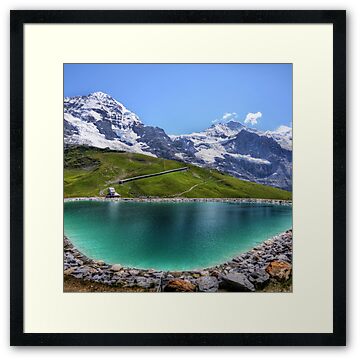 A view across a water reservoir at the base of the Eiger from where you can see (from the right) the Silberhorn, Jungfrau and the Monch.
Photograph taken with Nikon D7000, 10-20mm Sigma lens @ 10mm, f/4, 1/800 sec, iso 100, HDR created from 3 images (-2,0,+2), tonemapped in Photomatix. Final processing in PS CS4.
Image added on 28th of July, 2011.
Others you may like: