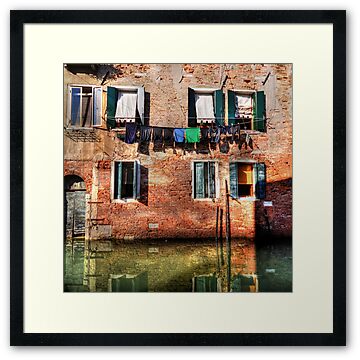 One of a dozen images of the wonderful array of washing and clothes lines from the streets of Venice, Italy.
Check out the calendar:

*Photograph taken with Nikon D7000, 55-200mm Nikkor lens @ 10mm, iso250, f/4.5, handheld. HDR created from 3 bracketed exposures (-2,0,+2), tonemapped in Photomatix. Final processing in PS CS4.
Image added on 24th of June, 2011
Others you may like: