Best viewed larger HERE.
VOTE to provide better viewing of large images HERE
An 18 shot 180 degree HDR panorama over looking Zug, Lake Zug, distant Swiss Alps and surrounding areas from the top of Mt Zug as the spring sun dips below the horizon.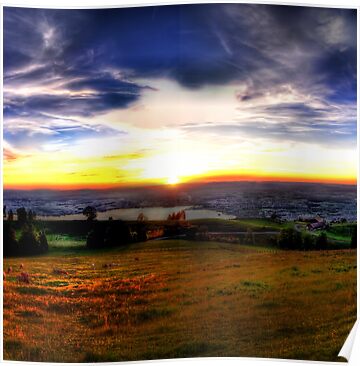 With the camera on the tripod, this 180 degree panorma was created from 6 groups of 3 different bracketed exposures (-2, 0 +2), totaling 18 separate photos. Each bracket was tonemapped in photomatix and then stitched together in photoshop.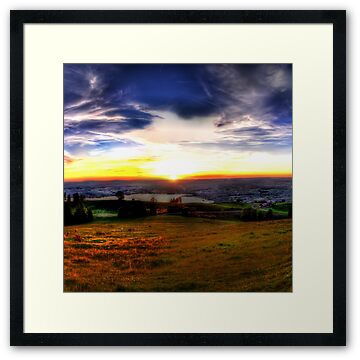 This file was then opened in photoshop, duplicated to 2 layers. The top layer was run through Topaz denoise to clean it up, a layer mask was then applied to reveal the detail in the features below the horizon. The dodge tool was used to help reveal details in the darker areas.
Photograph taken with Nikon D7000, 10-20mm Sigma lens @ 12mm, iso 100.
Image added on 30th of May, 2011
Others you may like: