Best viewed larger.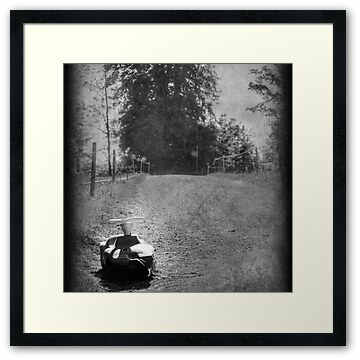 This child's old toy car was passed as I walked along a dirt lane in the country side here near Zug, Switzerland. I couldn't wait to get some snaps of it.
It reminded me of the days I used to spend playing with things just like this in the country town I grew up in on the western Darling Downs as a boy with my older brother. Dirt roads can be so much fun for boys.
*Photograph taken with Nikon D7000, 55-200mm Nikkor lens @ 55mm, iso1000, f/5, handheld. HDR created from 4 images – exposures adjusted from single jpg (-2,-1, 0, +1), tonemapped in Photomatix. Final processing in PS CS4.
Others you may like: