Best viewed larger.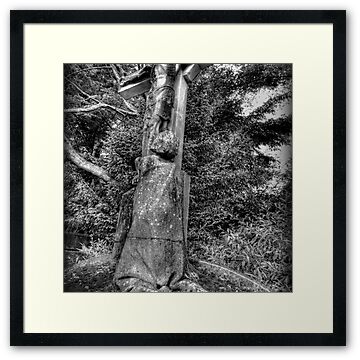 A crucifix statue in a cemetery here in Zug, Switzerland.
The expressions of compassion on both the face of the man kneeling and on the face of Christ really struck me when I saw this. That it seemed to me like the man was begging for forgiveness at the foot of Christ, even though he was nailed to the cross and yet he still seemed to be gazing down with a look of utter mercy and compassion… it is a powerful image to me. I hope you find something in it as well.
*Photograph taken with Nikon D7000, 10-20mm Sigma lens @ 14mm, iso1000, f/4.8, 1/1000 sec, handheld. HDR created from 3 bracketed exposures (-2, 0 +2), tonemapped in Photomatix. Final processing in PS CS4.
Others you may like: