This photograph was taken at the end of a 4 wheel drive desert tour 1 hr drive from the city of Dubai, UAE.
With the camera on the tripod, this 180 degree panorma was created from 4 groups of 3 different bracketed exposures, totaling 12 separate photos. Photos were stitched together in photoshop to create three panoramics of different exposures (+1, 0, -1).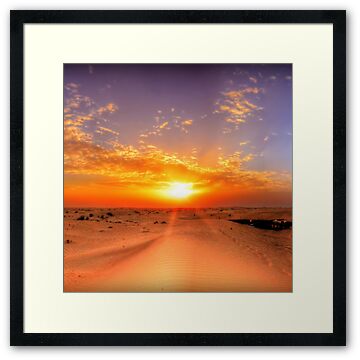 These were then opened in photomatix and tonemapped to make the HDR version
This file was then opened in photoshop and layed over the top of a seperate pano created from the correctly exposed photo (0) from each of the bracketed sets of three.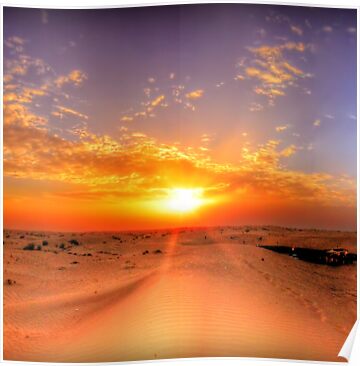 The top layer was run through Topaz denoise to clean it up, a layer mask was then applied to reveal the detail in the features below the horizon.
Photograph taken with Nikon D7000, 10-20mm Sigma lens @ 10mm.
Image added on 08th of May, 2011
Others you may like: