Featured in the Artist on Facebook group, March 2011.
A garage door in a poorer part of town in Palma de Mallorca, Spain.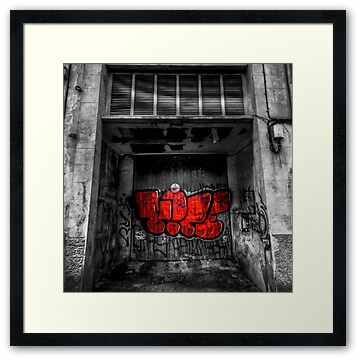 *Photograph taken with Nikon D7000,10-20mm Sigma lens @ 12mm, iso110, f/4.5, handheld. HDR created from 1 raw image tonemapped in Photomatix and final processing in PS CS4 and Topaz denoise.
Others you may like: