Featured in the Your Magic Place, the Christian Churches, Statues and Crosses, the Religious Art and Photography and the Hometown Photography groups, March 2011.
The Cathedral of Santa Maria of Palma de Mallorca, Spain, in the late afternoon winter sun.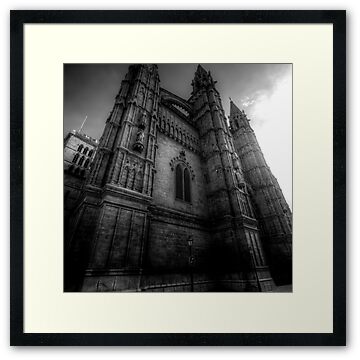 *Photograph taken with Nikon D7000,10-20mm Sigma lens @ 10mm, iso100, f/8, handheld. HDR created from 1 raw image tone mapped in photomatix with layering and final processing in PS CS4.
Others you may like: