Featured in the Art by Bubble Hosts group, March 2011.
Locals enjoying some Spanish folk dancing in the warm winter's sun with the Cathedral of Santa Maria in the background, in Palma de Mallorca, Spain.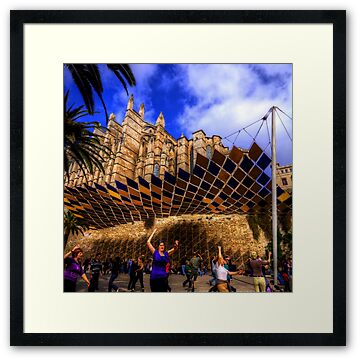 *Photograph taken with Nikon D7000, 10-20mm Sigma lens @ 13mm, iso100, f/8, handheld. HDR created from 1 raw image tone mapped in photomatix with layering and final processing in PS CS4 and Topaz denoise.
Others you may like: