Featured in the The Photographer In Action group, February, 2011 and the Male Photographer group, April 2011.
The things we do to get the best angle…. there's a 20 foot drop on the other side of that wall and a 6 foot one in front of it that you also can't see… the wall was barely wide enough to stand on. (oops)
Photograph taken in Zug, Switzerland.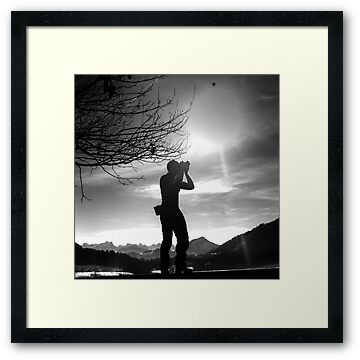 *Photograph taken with Panasonic Lumix TZ15, handheld. HDR created from 1 raw image tone mapped in photomatix and final processing in Topaz denoise and PS CS4.
Others you may like: