Featured in the HDR Photography and Dedicated Wide Angle and Fisheye Lens Photography groups, February, 2011, the Harbour Life group, March, 2011 and the Four Letter Word group, April 2011.
The brand new Rigi Ferry still under construction in the dry dock at Lake Zug, Switzerland.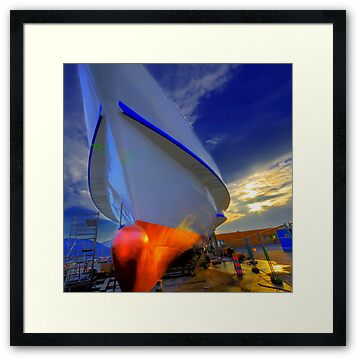 *Photograph taken with Nikon D7000, 10-20mm Sigma lens @ 10mm, iso 100, f/8, shutter 1/250, handheld.
HDR created from 1 raw image tone mapped in photomatix and final processing in PS CS4 and Topaz de-noise.
Others you may like: