Featured in the Live and Let Live, the Nature And Man, the European Everyday Life, the All Countries ~ Wetlands, Ponds, Lakes and Rivers groups, January, 2011.
…can't see the town for the trees.
Trees by the side of Lake Zug, with the town ship of Zug in the background.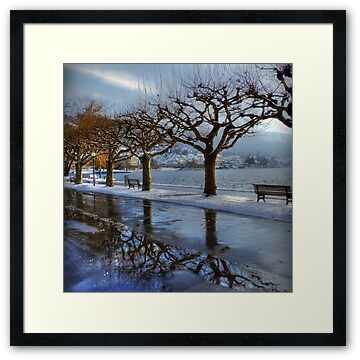 Photograph taken with Panasonic Lumix FZ-28
HDR created from one image (exposures adjusted in phtoshop -1,0,+1), Topaz de-noise, tone mapped in photomatix and final processing in PS.
Others you may like: