Featured in the Transport group, February, 2011.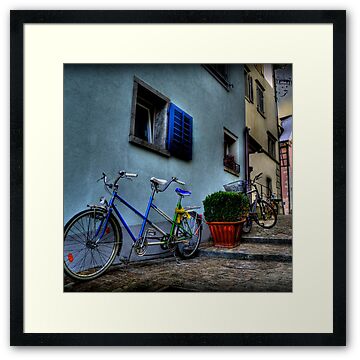 "Daisy, Daisy,
Give me your answer do!
I'm half crazy,
All for the love of you!
It won't be a stylish marriage,
I can't afford a carriage
But you'll look sweet upon the seat
Of a bicycle made for two."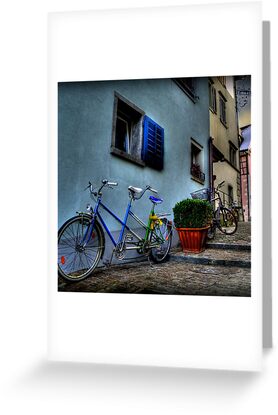 Photograph taken in Zug (old town), Switzerland.
*Photograph taken with Nikon D7000, 18-55mm Nikkor lens @ 18mm, iso 110, f/3.5, shutter 3333/100000, handheld.
HDR created from 1 raw image tone mapped in photomatix and textures and final processing in PS CS4.
Others you may like: