Chosen as the Spotlight Feature in the Harbour Life group, January, 2011.
Watching the stunning sunset, while all wrapped up waiting patiently for summer to return.
Photograph taken at the harbor on Lake Zug, Zug, Switzerland.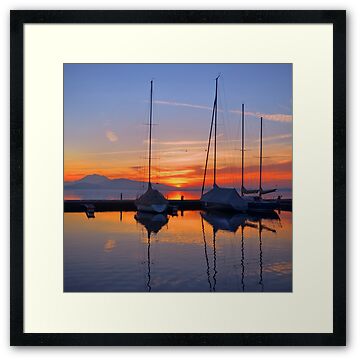 *Photograph taken with Nikon D7000, 18-55mm Nikkor lens @ 18mm, iso 100, f/5, shutter 10/1000, handheld.
HDR created from 3 images (-2,0,+2), tone mapped in photomatix and final processing in PS.
Others you may like: