Featured in the The Silky Touch, the Quality Layered Work + HDR, and the HDR Photography groups, January, 2011.
My wife took this photo of a young Cambodian boy during her back packing trip in July of 2010. He would pose if you paid him.
A confronting and harsh reality of a struggling nation and it's people.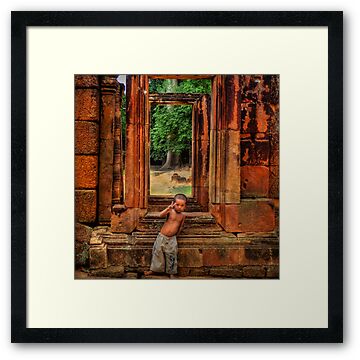 Photograph taken with Panasonic Lumix TZ-15
HDR created from 1 image (exposure adjusted in PS, -1,0,+1) hand held, tone mapped in photomatix and final processing in PS.
Others you may like: