Featured in the Moody & Evocative group, January, 2011 and the Visualizing Emotion group, March 2011.
A chair displayed in the torture museum in Rothenburg ob der Tauber, Germany.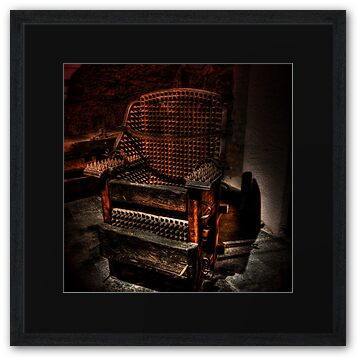 Photograph taken with Panasonic Lumix FZ-28
HDR created from 3 images (-1,0,+1), handheld, tone mapped in photomatix and final processing in PS.
Others you might like: