Featured in the Which Way group, January, 2011.
Hohenschwangau Castle or Schloss Hohenschwangau (lit: High Swan County Palace) is a 19th century palace in southern Germany. It was the childhood residence of King Ludwig II of Bavaria and was built by his father, King Maximilian II of Bavaria.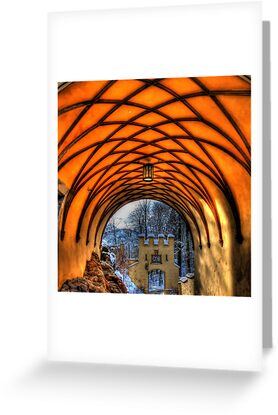 It is located in the German village of Schwangau near the town of Füssen, part of the county of Ostallgäu in southwestern Bavaria, Germany, very close to the border with Austria.
Photograph taken with Panasonic Lumix FZ-28
HDR created from 3 images (-1,0,+1), handheld, tone mapped in photomatix and final processing in PS.
Others in this series: