Featured in the Live and Let Live and the Which Way groups, January, 2011 and the Lumix Lovers group, April 2011.
Spotted these stairs and their shadow in Schwangau, Germany although it reminded me very much of Tuscany, Italy.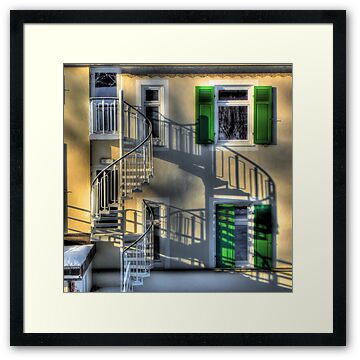 Photograph taken with Panasonic Lumix FZ-28
HDR created from 3 images (-1,0,+1), handheld, tone mapped in photomatix and final processing in PS.
Others you may like: