Featured in the Take Me Higher group, January, 2011 and the Christian Churches, Statues and Crosses group, April 2011.
Landsberg am Lech is a town in southwest Bavaria, Germany, about 65 kilometers west of Munich and 35 kilometers south of Augsburg. It is the capital of the district of Landsberg am Lech.
The town is noted for its prison where Adolf Hitler was incarcerated in 1924. During this incarceration Hitler wrote/dictated his book Mein Kampf together with Rudolf Hess. His cell, number 7, became part of the cult of Nazism and many followers came to visit it during the German Nazi-period. Landsberg am Lech was also known as the town of the Hitler youth. Following World War II it was the location for one of the largest Displaced Person (DP) camps for Jewish refugees and the place of execution for more than 150 war criminals after 1945.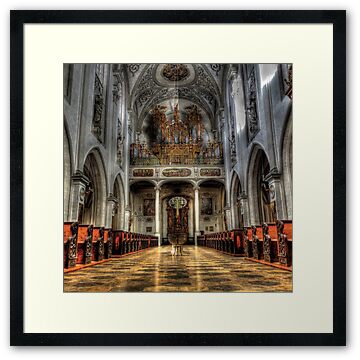 Photograph taken with Panasonic Lumix FZ-28
HDR created from 3 images (-1,0,+1), tripod, tone mapped in photomatix and final processing in PS.
Others you may like: