Featured in the Hometown Photography group, January, 2011 and the Lumix Lovers group, March, 2011.
I ran about 4km's up hill and down dale to get into position before the moment was lost for these pretty rare shots of a winter sunset over the 'Old' Town and Lake Zug in my home town of Zug, Switzerland.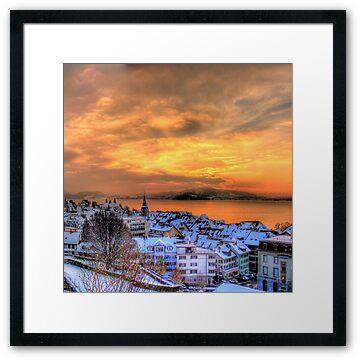 Photographs taken with Panasonic Lumix FZ-28, tripod
Panoramic created from 3 sets of 3 bracketed exposures (-1,0,+1), each set tone mapped in Photomatix resulting in 3 HDR images. These 3 then merged and cropped in Photoshop.
105 views as of 28/01/2011
Taken on the same day as these others you may also like: