Top 10 place getter in the Quality Layered Work + HDR All Things Boats group challenge, January, 2011.
Featured in the Harbour Life group, December 2010.
One of the local ferries on Lake Zug, in Switzerland with Zug, Mt Zug and Mt Rigi in the background.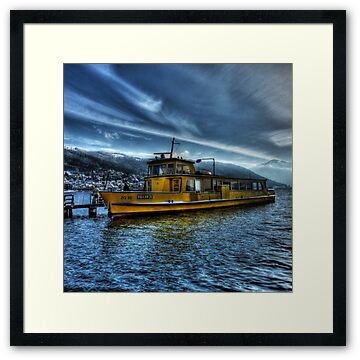 Photograph taken with Panasonic Lumix FZ-28
HDR created from 3 images (-1, 0, +1), tone mapped in photomatix and final processing in PS. Handheld.
Others you may like: