These chromed, or perhaps stainless steel pipes have caught my attention many a time when passing by the Siemens factory here in Zug, Switzerland. Today I finally got a chance to photograph them.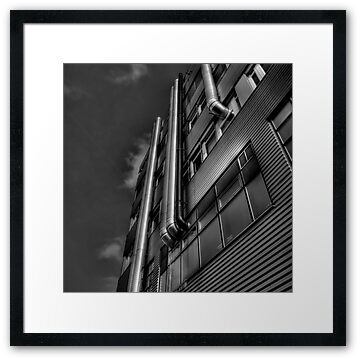 Photograph taken with Panasonic Lumix FZ-28
HDR created from 3 images (-1, 0, +1), tone mapped in photomatix and final processing in PS.
Others you may like: