Featured in the LUMIX LOVERS group, February, 2011.
Sledding with my son the other day, I spied this tree atop a hill (on the Zugerberg, Zug, Switzerland) standing valiantly against the bitter cold of a Swiss winter.
The pure white snow against the brilliant blue sky was breathtaking for this expat Aussie.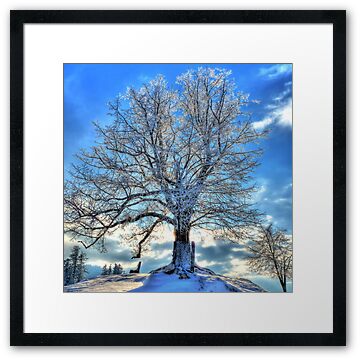 Photograph taken with Panasonic Lumix FZ-28
HDR created from 6 images (sky exposures -1, 0, 1), tone mapped in photomatix and final processing in PS.
Others in this series.
"Against the Winter II"