Came across this handsome fellow as part of a bizarre sculpture on one of the streets of Constance (Konstanz), Germany.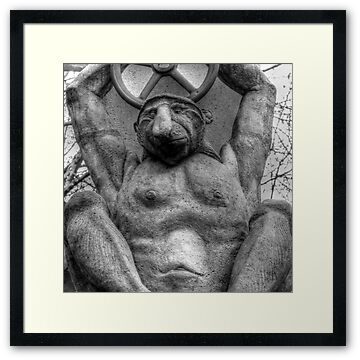 Photograph taken with Panasonic Lumix FZ-28
HDR created from 3 images (-1, 0, +1), tone mapped in photomatix and final processing in PS.
Others in this series.
"Cigars in Constance"

Others you may like.