Featured in Take Me Higher – Dynamic Range, December, 2010.
I have passed this wonderful little old church several times now on the way up to the ski slopes at Engleberg here in Switzerland. I finally got the chance to stop for some photos and am so very glad I did.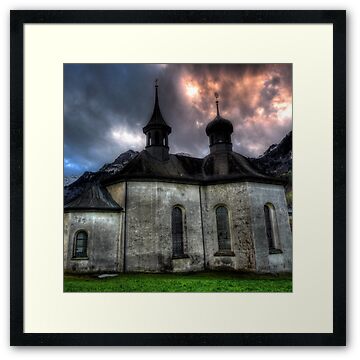 Photograph taken with Panasonic Lumix FZ-28
HDR created from 6 images (sky exposures -1,0,1), tone mapped in photomatix and final processing in PS.
Others you may like.