Please view in Large scale
CRASH OF A C-49H (DC-3) AT HIGGINS FIELD, QLD ON 5 MAY 1945.
USAAF Douglas C-49H (DC-3) VHCXD, # 44-83228 operated by Australian national Airways (A.N.A.) under charter for military purposes and utilising RAAF aircrew left Archerfield airfield in Brisbane at 8:39pm on 4 May 1945 on the regular courier trip to New Guinea.
While circling to land at Higgins Field in far north Queensland it crashed at 5:18am on 5 May 1945 when it struck the top of a hill while landing in darkness. It crashed and was partially burnt, incinerating the crew and passengers.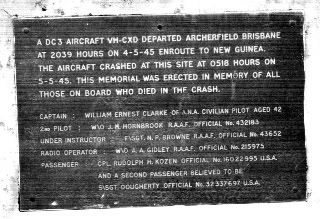 More can be read here:
www.ozatwar.com
I hope you like my representation of this image taken by my good friend Katie during our 3 week journey to the top of Cape York – the most northern point of the Australian mainland.
May the departed rest in peace.
Lest we Forget.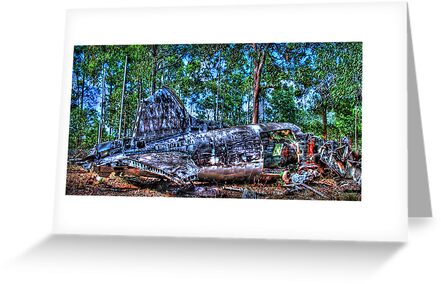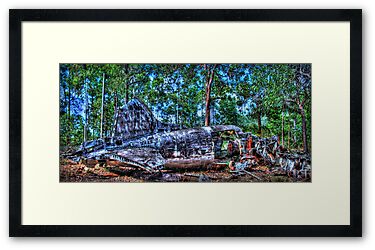 HDR created from one image, exposures adjusted in PS, tone mapped in photomatix and final processing in PS.
Others in this series.