PLEASE help me help my friend.
PLEASE READ… PLEASE 'FAVOURITE'… please help if you can…
_________________________________________________________________
(EDIT – the below auction has and the print sold for $325!! However all future profits from the auction image Seaside Awakenings will donated towards the funds to help Mandy and her family's ongoing costs.
If you would still like to help, you can do so by making a purchase, or by donating directly to the following fund raising links.
Iron Online (Mandy belongs to this group and was competing with them in the event she was injured at.)
Eventbrite set up by folks in the town where Mandy was injured and the committee organising the "Miles for Mandy" fun run fund raising event.
You can visit the official website to find out more here: http://www.milesformandy.com/
And drop by the facebook page HERE
Again, many thanks for reading.
_________________________________________________________________
On the morning of the 8thof October, I woke well before the light of day. My goal was to make it to the beach to photograph the glorious colours of the dawn that so often are seen off the east coast of Australia. My friend Brad was taking me to a very picturesque spot that he had photographed many times before.
The alarm went off, the coffee was hot and before I knew it we were walking along the beach in the pre-dawn shadows as night dipped below the western horizon and day started to creep slowly upon us. We had a lot of fun shooting the scene, exchanging photog shop talk and chewing the fat in general about all sorts of things.
I was not to find out until Monday morning, that on the same day, on the other side of the world in the U.S.A. a friend of mine was critically injured when she fell 16 foot from a ladder as she competed in an endurance style obstacle course fund raising event. Mandy critically injured her neck vertebrae and has undergone nearly a dozen hours of surgery already but at this stage remains partially paralysed from the damage caused in the fall.
The surgeon is unable to foresee how her recovery might go. He did give a hopeful signal after Friday night's surgery, but again said he didn't know if it meant anything more than that. At this point however they advise nothing conclusive can be said. Mandy remains in the intensive care unit at Kern Medical Center in Bakersfield with more surgery to come tomorrow. Her mother is by her side and her sister and father are travelling from Texas to be by her side.
It will be a very long and very hard road back to full recovery.Mandy has many friends across the U.S. and in numerous parts of the world. We are coming together to do all we can to help her and her family in this very difficult time.
There are folks organising fund raising events and there are 2 locations on the web where donations can be made as well. Anything we can do to help with the massive medical bills that will come following her surgeries and subsequent treatment and rehab – but also day-to-day things that Mandy still has to cover like rent and other bills, will mean a great deal.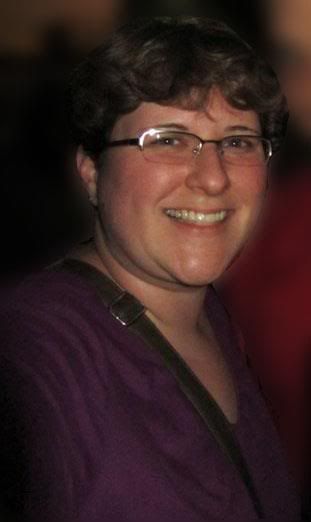 This is my small part – this is an image I took during the previously mentioned dawn photo shoot. I am posting this image to be AUCTIONED as my way of helping raise some funds for Mandy.
Mandy has always been a huge supporter of my photographic work, even going so far as to purchase several large prints of my images. I think this is the most apt way I can help out and not only return thanks, but perhaps contribute a little more than I could otherwise manage alone.
You will be bidding on this image as pictured above as a fully framed work with A USUAL RETAIL PRICE OF OVER$170.
(click here to see it LARGE: http://i827.photobucket.com/albums/zz195/griffo80/mon-tree-1-a.jpg )
HOW TO BID:
Simply post your bid in the comments section at THIS LINK
( https://www.facebook.com/groups/milesformandy/doc/168232296599218/ ).
This auction will REMAIN OPEN UNTIL 10pm(Australian non-daylight savings time) on SUNDAY, OCTOBER 16TH. (Please note, Queensland, Australia is GMT+10 hours).
The last bid closest to that time will be the winning bid.
Please bid only in $5increments.
As most of Mandy's friends are U.S. based, bidding will be in U.S. currency.
ALL PROCEEDS WILL BE GIVEN TO ONE OF THE FUNDS SET UP FOR DONATIONS. WHAT HAPPENS AFTER THE AUCTION?
After the auction you will be directed to my online gallery where you will simply make a purchase of the print (you will get to choose sizes (305mm x 202mm, 457mm x 303mm, 610mm x 404mm), matte color (off white,black or bright white), frame color (black, cherry, charcoal, mocha and walnut)and frame type (box frame or flat frame). Payment can be made using the usual SECURE online methods.
Please note you will be required to pay postage costs in addition to your bid amount.
Please visit the facebook group to bid high and bid often. Even if you cannot afford to bid on this auction there are many other ways that you can offer support and anything, no matter how small will be deeply appreciated.
Please help me to do all we can to help out Mandy and her family and to show our support to someone who is always so supportive and encouraging to others.
Event page:
http://www.milesformandy.com
News Stories:
http://www.kget.com/news/local/story/Miles-For-Mandy-Fundraiser-for-woman-critically/_zOFBzU4dE-jUPPnvxiddQ.cspx
http://oildale.bakersfieldnow.com/news/community-spirit/72421-community-comes-together-help-woman-hurt-during-obstacle-course?tab=video
http://www.kget.com/news/local/story/Bakersfield-rallies-for-woman-injured-in-Volkslauf/CH2hWcEuaE6wJLPfPju4Hg.cspx
Links to the facebook group for Mandy:
https://www.facebook.com/groups/milesformandy
Direct donations:
http://mandytrecovery.eventbrite.com/
PLEASE 'FAVOURITE' FOR MANDY!