The sun may be upset because it's overcast and raining, but my inner being is filled with joy, as I walk to meet my long lost best friend from childhood…
Inspired by recent happenings, as my best girlfriend contacted me on Facebook, after 34 years of separation. While this is a journey filled with tumultuous emotions and risks, I intend this journey to be healing, both for the past and present.
Created in Photoshop, using a lot of textures, brushes.
Thank you for the views and favourites.

All the Colors of the Rainbow
Inspired Art
Art and Math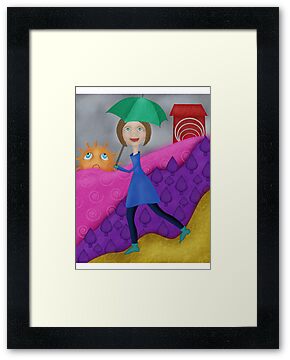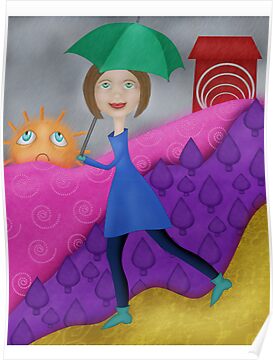 Other prints from this series