Inspired Art Group
All The Colors of The Rainbow
Everyday Woman
Imaginative Skulls
Image Writing
These two guardians have the special responsibility of babysitting that most rare of being, a baby girl moon, while Mother Moon does her duty every night in the sky. Now, who could be the father?
Sketched and made in Photoshop, using different brushes and tools, adding some of my fractals for the dresses. I also used a stock texture by zpz of sxc.hu Paint 2 (zpz) http://www.sxc.hu/photo/1253534
This one has been especially exciting for me, as I rarely incorporate more neutral tones in my work.
Thank you for the support and favourites.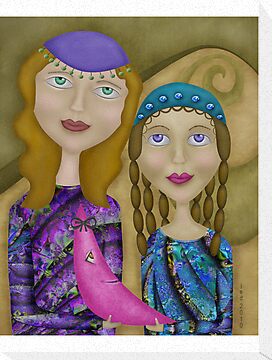 Others in this series