It's quite nice to find a friendly moon to chat with before going to sleep or…when already in dreamland.
I started with a rough pencil sketch, scanned it and put in in Photoshops, where I used my Wacom tablet, different brushes and tools, and two of my own fractals to add texture to the sky and her dress. I also used stock clouds by trashina of sxc.hu for the moon.
Thank you for the views and favourites.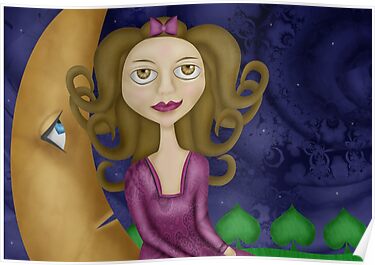 Companion piece to
Others from this series