Paint me a Landscape Framed Print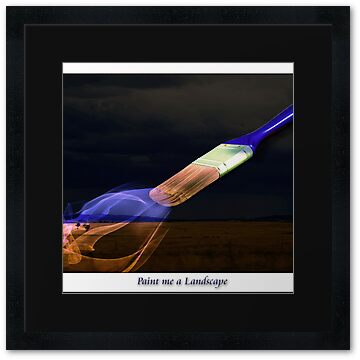 I was inspired here by a fellow Red Bubbler here Danny Clarkson he has a wonderful image called Light painting. I always wondered how his image was done.
I created an image of a brush with smoke trailing out of the end and I overlaid this image over my Landscape image of the fields and a storm over Allora Qld showing a glimpse of the landscape underneath.
Paint me a Landscape Laminated Print


Many Thanks ad credit to
Link
Link