This was the original one.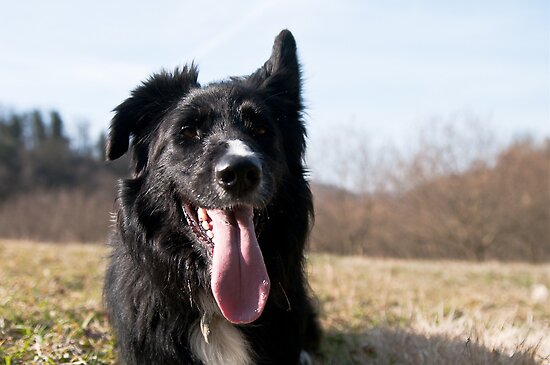 Edited a bit in Lightroom, than went to Photoshop to do the following:
In Silver Efex I made the picture black & white, with a little bit overexposure
Than I added a texture/frame from OnOneSoftware, FreeFrames. With a layer mask I made his ear and tongue stick out of the frame.
Taken with:
Pentax K-7
Tamron SP AF 28-75mm F/2.8 XR Di LD Aspherical (IF)
ISO 200 28 mm f/2.8 1/1600 sec
Featured in "Before and After"
Featured in Out of the Box