This is another addition to my t-shirts designed for children. This image was taken from my digital artwork, "Little Gardener in a Sunburnt Country".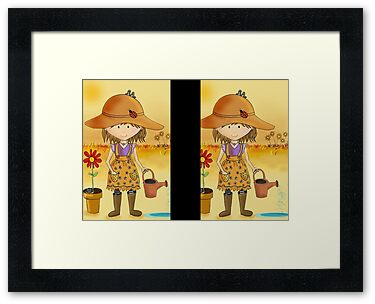 The inspiration for this painting came from my two children, who eagerly assist me whenever there are gardening duties to be done. I could just visualise this little girl, in the scorching heat, tending to her plants and flowers, replenishing them with water.
Featured in Fabulous T's.