Canon Rebel xti – Straight from the camera, just flipped.
Julia and Nina having some fun at the art gallery today.
2049 views and 64 favoritings as of 02/05/2011
2 sales – Thank You!!!
Please contact me directly at KristinaGl@ymail.com for Limited Edition print purchasing options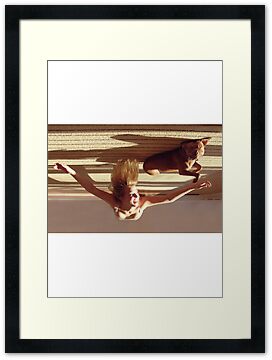 50% of all proceeds from sales will go to Susan G Komen for the Cure.
Featured in:
JUST FUN
Beautiful Women – Lovers, Mothers and Friends
Mood & Ambi(e)nce
The World As We See It , or as we missed it.
Around the World
Mutts
Moody & Evocative
In the Shoshin
Sold!
Top Ten in the:
A Second Ago challenge
100,000 Views Contest