Nina doing what she does best – being happy by my side. I am truly blessed by this puppy!
Nina is a rescue American Staffordshire Terrier. We adopted her when she was only 7 months old. She had been abandoned and was emaciated and covered in fleas, ticks, cuts and scars. She had to have surgery and be on antibiotics due to one of the tick bites becoming horribly infected.
Nina has blossomed in our home. She's gained 20lbs and is a happy, well adjusted sweetheart of a girl. We couldn't be happier and we don't think she could either!
Canon Rebel xti
Featured in:
Paws n Claws
Rescued Pets
Mans Best Friend's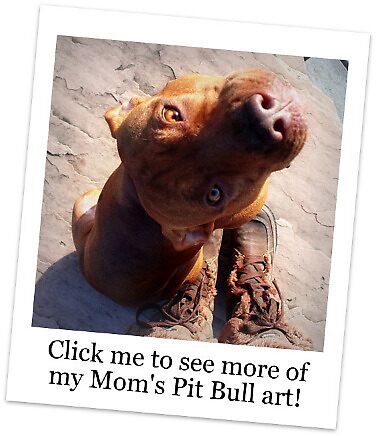 I'm More Afraid of Your Ignorance Than You Are of My Dog

Have You Hugged a Pit Bull Today?

Petey the Pit Bull – Good enough for "Our Gang" Good Enough for Yours!