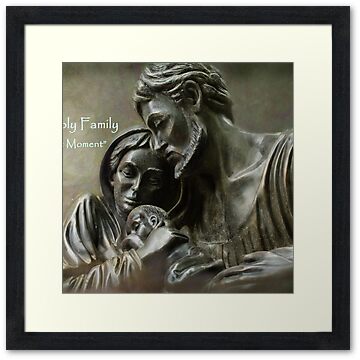 Statue of The Holy Family (Joseph, Mary & Jesus), entitled "A Quiet Moment" by the creator Timothy P. Schmalz, a Canadian-Christian sculptor.
This work has been called a visual prayer reflecting the strong message of family values and can be found at the National Shrine of the Cross in the Woods in Indian River, Michigan.
More in this series from Cross in the Woods to follow soon.
Photograph turned to art for cards and fine art formats.