While driving thru the south entrance to Yellowstone National Park, Wyoming in a snow coach, I was lucky to observe this fox dozing just inside the gate. As you can see, he had one wary eye open. Our driver stopped the vehicle, and, as I was in the front passenger's seat, I leaned across her and shot this through the open window.
Animals are very stressed in the winter and it is important not to haze them in any way, as they struggle to survive.
Yellowstone NATIONAL Park is located primarily in Wyoming, USA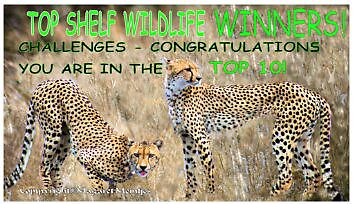 !

!