Memorial Day May 30th.
Memoral Day is a United States Federal holiday. It began as a ritual of remembrance for the dead soliders after the civil war. By early 20th century it was general expressions of memory, as ordinary people visited the graves of loved ones, whether military or not.
Today we still visit and decorate graves of our loved ones.
Memorial Day also means a long weekend, cause it always falls on the last Monday of May.
350 views: 2/15/12
In memory of all those who have gone before us.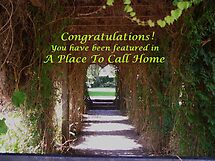 Featured in "Americas" Rural, Urban, Wild And Free.
Feature in "Just For You" group.
Featured in "United: Australia, UK, USA & Canada" group.
Featured in "#1 Artists Of Redbubble"
Permanent Feature Page:
Lest We Forget.
Featured in "A Place To Call Home" group.


Photo of three flags was taken in the state of Wisconsin, with a Canon Rebel XTI . Edited in Picnik.