Daffodils (Narcissus Plant) botanic name for the hardy mostly spring-flowering bulbs in the Amaryllis family native to Europe, North Africa, and Asia.
Daffodil is a common English name sometimes used for all varieties, which are many.
Photo was taken in Kenosha Wisconsin, USA., with a Canon XTI, using 18-55mm.
331 views: 1.11.12.
I would love to dedicate this to "Spring At Last" for all you spring lovers!
Featured in "2D-Daffodils & Dahlias" group.
Featured in "Canon DSLR" group.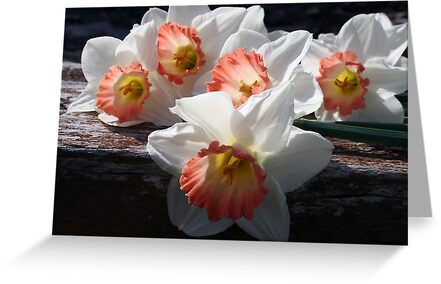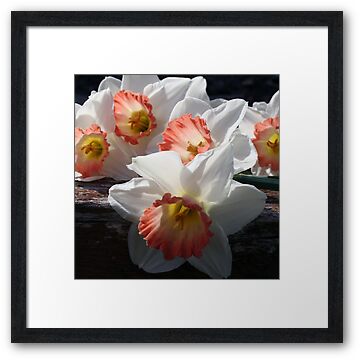 A Bouquet Of Daffodils


Signs Of Spring


Honeybee And Daffodils


Double Daffodils


Spring Daffodil


Sunshine Yellow