Pizza & beer to watch the football with! I already gave you the pizza receipe just no beer on the first pizza photo. Photo was taken in Kenosha Wisconsin, USA, with a canon rebel xti.
Featured:
"Your Living Spaces" group.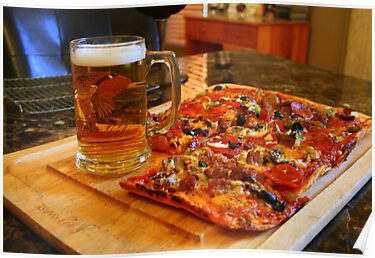 Photo was taken in Wisconsin, USA with a Canon Rebel XTI.